You can download the book «Ecological Mediterranean Gardening» (in pdf) and its annex (in Excel) (ONLY IN SPANISH)
Collaboration between the Conselleria de Territori i Habitatge (Valencian Goverment and FUNDEM).
PARTE I, apartados generales.
INTRODUCCIÓN
OBJETIVOS
Conseguir una gestión sostenible del agua en superficies ajardinadas.

Integración de modelos de paisajismo tradicionales su posible transferencia al paisajismo moderno.

Contribuir a la mitigación de la desertificación y al mantenimiento de los acuíferos subterráneos.

Contribuir a la conservación de la biodiversidad.

Eliminación de residuos sólidos de jardinería

Minimización en el uso de biocidas en jardinería

Aproximación del ciudadano al medio natural de su entorno.

Integración paisajística de áreas urbanizadas, vías de comunicación e infraestructuras: Mitigación del impacto urbanístico.
L'ALBARDA, UNA EXPERIENCIA PILOTO
Construcción de un jardín mediterráneo.
PARTE II, espacios naturales protegidos de la Comunidad Valenciana.
HUMEDALES
Les Salines de Santa Pola

L'Albufera

Prat de Cabanes Torreblanca

El Fondó d'Elx

Las lagunas de la Mata-Torrevieja

La Marjal de Pego-Oliva
SIERRAS LITORALES
La Serra d'Irta

El Montgó

La Serra Gelada

El Penyal d'Ifac
SIERRAS INTERIORES
La Serra Calderona




El Desert de les Palmes

La Serra d'Espadà

La Font Roja

Las Hoces del Cabriel

La Serra de Mariola

La Tinença de Benifassà

Penyagolosa
ISLAS
Illes Columbretes



PARTE III, desarrollo de tres ejemplos concretos:
El Montgó, Tinença de Benifassa y L'Albufera de Valencia.
FICHAS para el cultivo de las especies más significativas.
TABLAS de las especies vegetales, información general: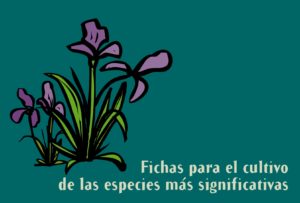 El Montgó, Tinença de Benifassa y L'Albufera de Valencia. Anexo EXCEL